2011 Illini Hybrid Racing Season
At the Indianapolis Motor Speedway for the Indianapolis 500 – Emerging Tech Day.
After starting the team in 2009, and learning a great deal from our first year at competition in 2010, we managed to come back to competition in 2011 with a much stronger vehicle and a far more experienced team. As well as taking on the role of Team Captain, I led the Power Electronics and Electric Machinery subsystems, and led the design of the battery modules and high voltage system. With a cleaner high voltage system, we were able to pass all the technical inspections and compete in the dynamic events. Out of 34 registered teams from all around the world, we finished with an overall standing of 8th place. For more details, check out the October 2010, January 2011, and June 2011 newsletters.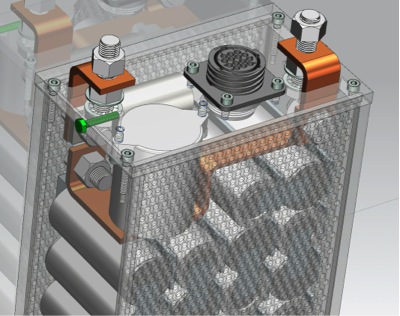 Welded A123 26650 cells ready for assembly
Pre-assembly battery module BMS testing
Assembled battery modules
Completed battery modules close up
Teaching kids about energy and regenerative braking
Yaskawa A1000 motor drive in the box
A1000 motor drive before repackaging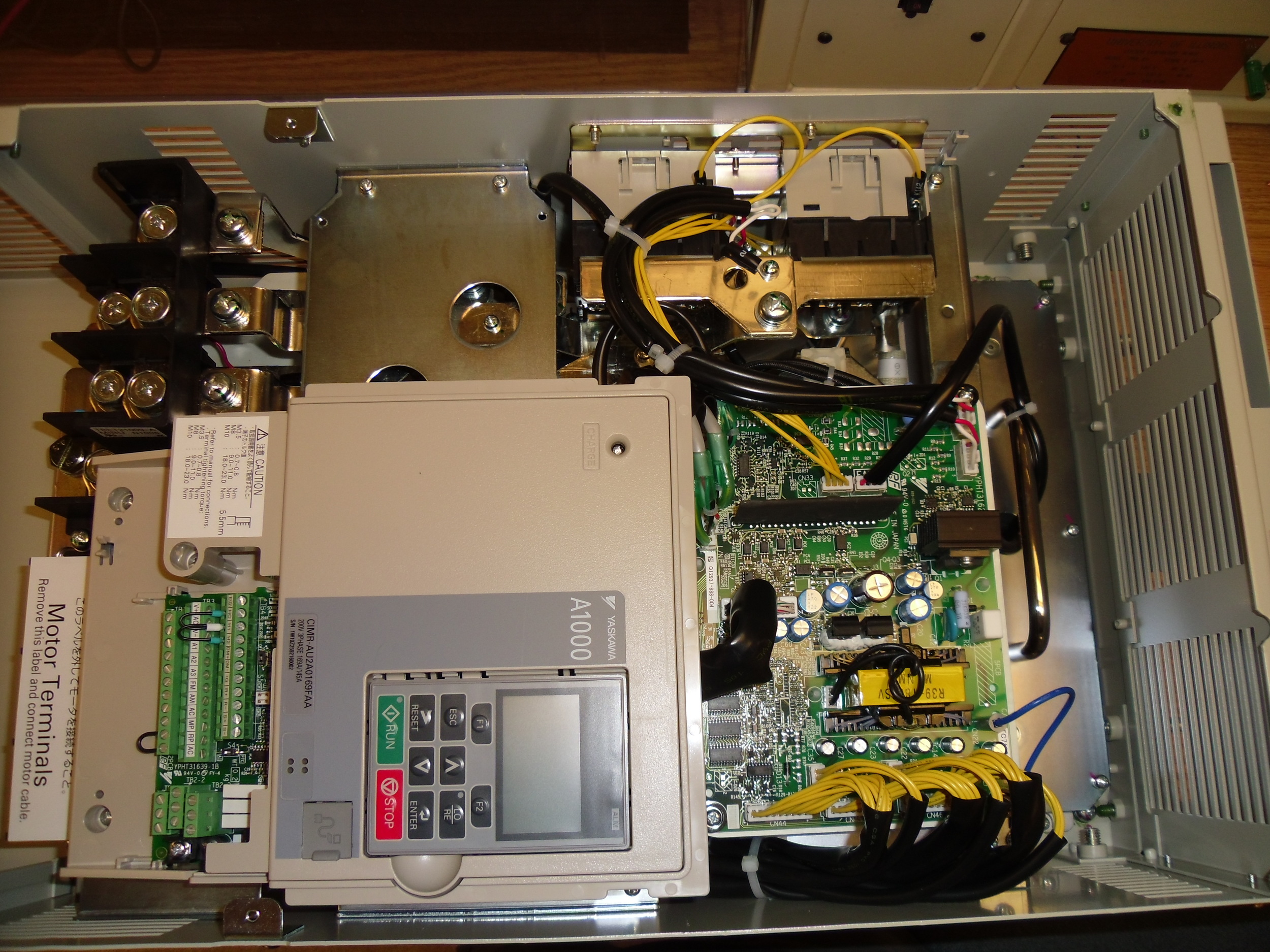 A1000 motor drive - under the hood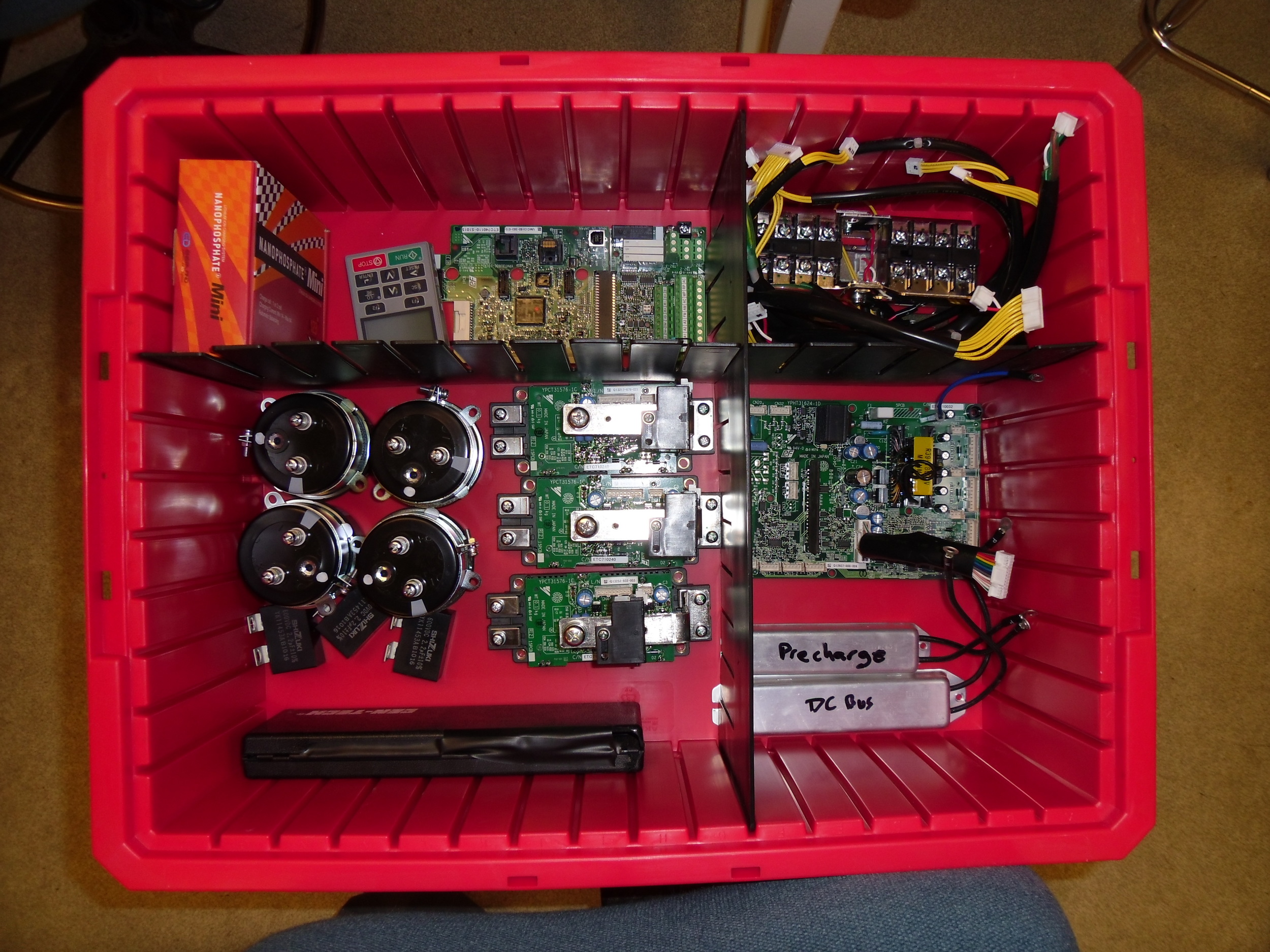 A1000 motor drive components before repackaging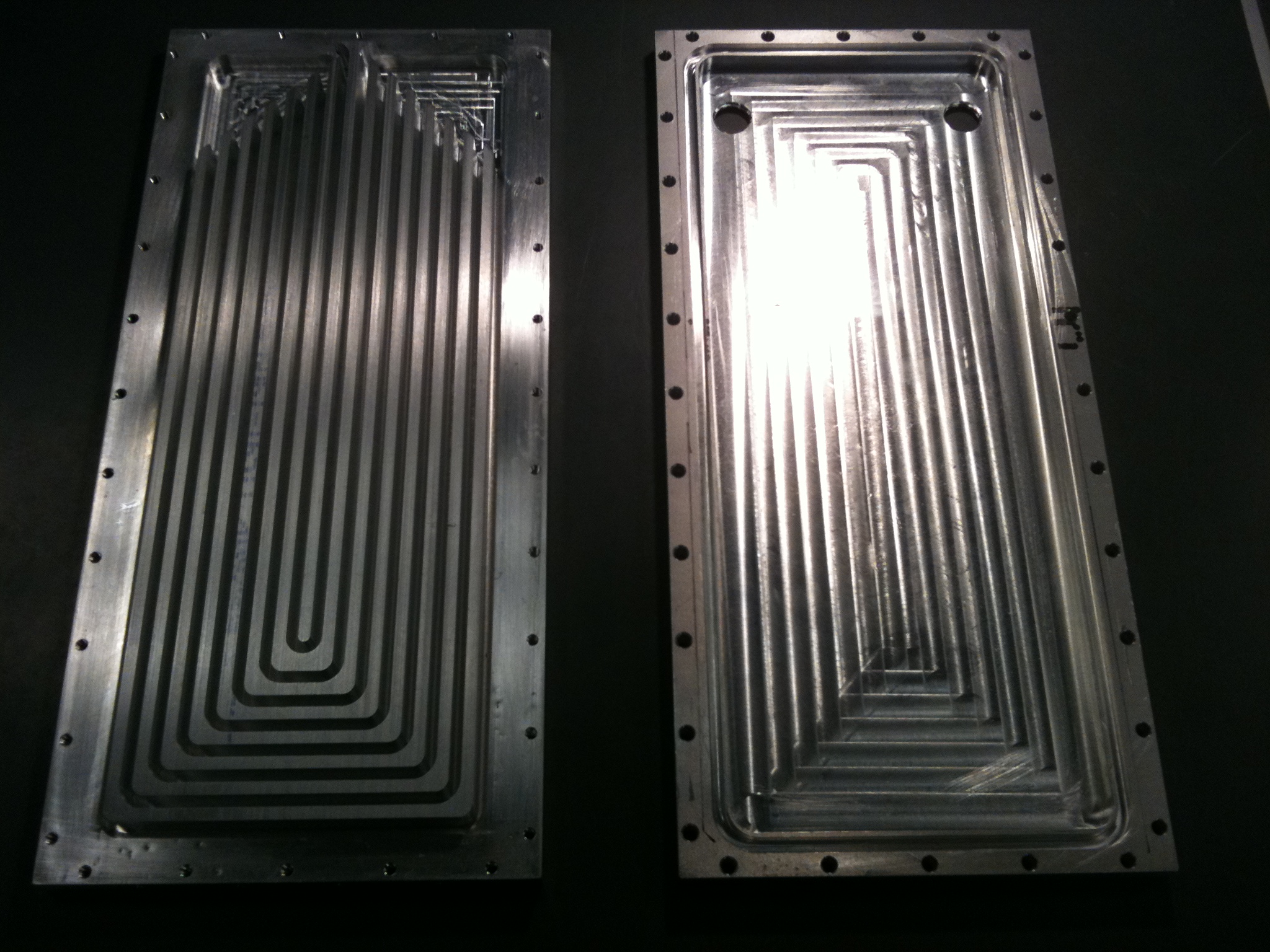 A1000 housing with heat sink in place - front view
A1000 housing with heat sink in place - rear view
Assembled side pod without battery module connectors
Battery modules in side pod enclosure - bottom view
A1000 in side pod enclosure - bottom view
Battery modules in side pod enclosure - top view
Battery modules and A1000 in side pod enclosure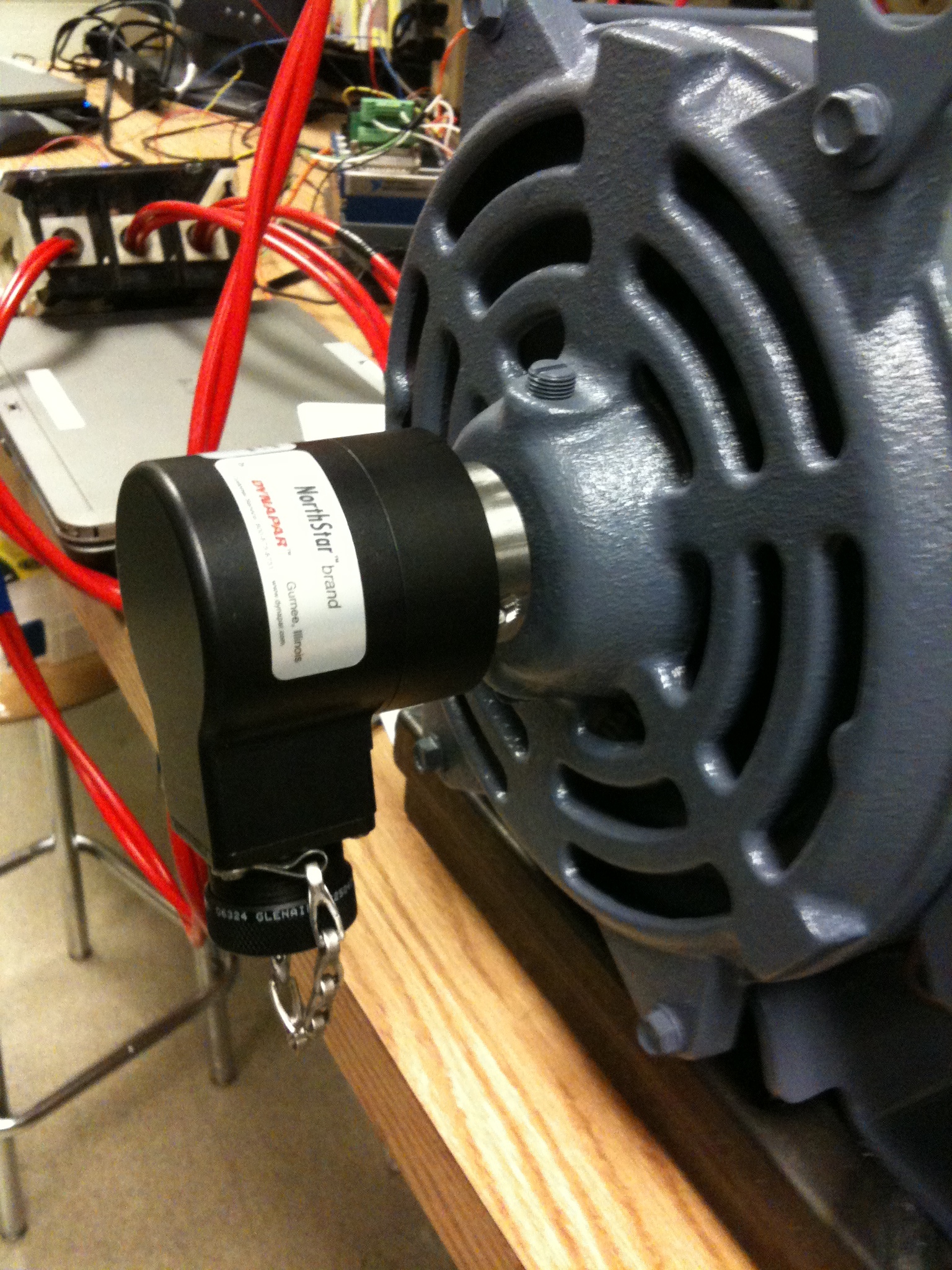 Dynapar optical encoder on secondary drive motor shaft
Inside the A.O. Smith drive motor
Dynoing the A.O. Smith drive motor using a Yaskawa industrial servo motor
Dynoing engine using a Yaskawa industrial servo motor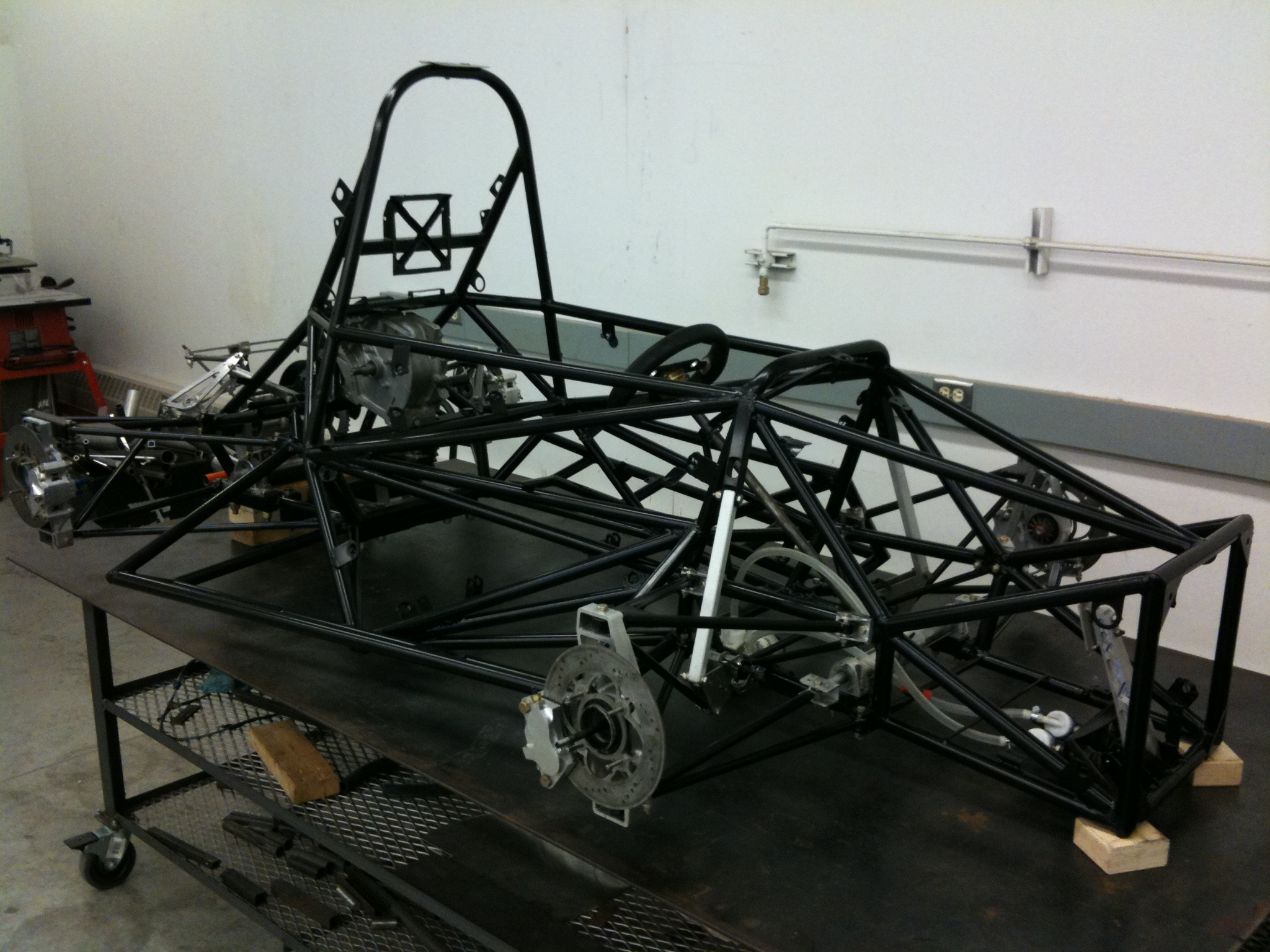 Chassis on our frame table
Rear end of the car during assembly - Side view
Rear end of the car during assembly - top view
Working on the car at competition